Travelgay
The World's Best Gay Travel Guide
Mission
Project Overview
Milestones
Review
Other Projects
MTP Mission
Travel Gay and MTP have embarked on a journey to transform a legacy system, developed over 14 years which faced mounting challenges as the original WordPress-based framework and subsequent plug-ins were no longer sustainable. The system had been largely managed reactively, addressing issues as they arose to maintain its functionality. This partnership involved architecting and designing a bespoke solution from the ground up. The goal was to replicate and enhance the existing functionality and design, ensuring a seamless transition without compromising any of the invaluable data and established domain presence accumulated over the years.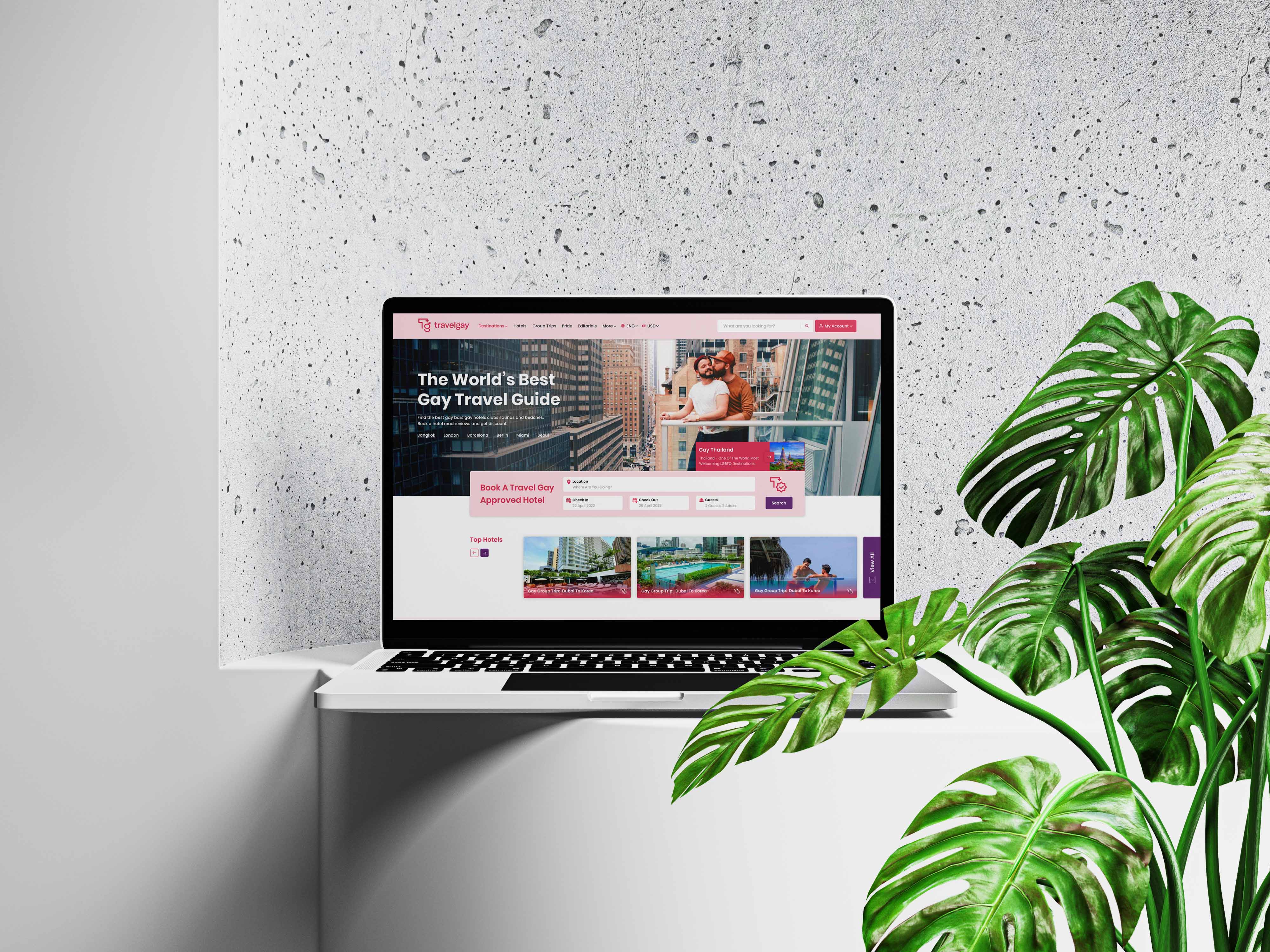 Travel Gay
Travel Gay initially engaged MTP for support with their legacy system. Recognising the cost and long-term sustainability challenges associated with maintaining the existing setup, we embarked on a comprehensive transformation journey, replacing their legacy systems with a new, innovative and robust infrastructure.
The cornerstone of this transformation was the integration of a cutting edge online booking system, significantly enhancing the customer booking experience and fostering increased booking volumes. To cater to both current requirements and future scalability, we designed and delivered a bespoke Content Management System (CMS), laying the groundwork for potential developments, such as a mobile application.
Augmenting Travel Gay's offerings, we introduced a range of community oriented features aimed at boosting engagement within their user community. These enhancements not only elevate Travel Gay's value proposition but also establish a strong basis for their future expansion.
In anticipation of the platform's launch, a vital component of our strategy encompassed SEO migration. This strategic step was meticulously executed to seamlessly transfer search engine ranking, authority, and indexing signals, ensuring that Travelgay maintains its current search engine visibility throughout the website migration process.
Milestones
Market Mapping & Concept Incubation
Review
Working with MTP has helped us accelerate our growth plans for Travel Gay. Their multi-disciplinary team has worked in collaboration with our internal partners to build a modern tech stack for our project. With Travel Gay being a heavily trafficked website, we had large concerns over SEO implications of migrating a large website but through open dialoague with the MTP team we have been able to overcome any concerns.