Venture Studio: the partner of choice for your business in 2023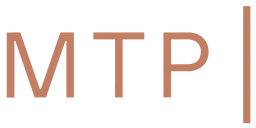 ---
Venture Studios have seen a meteoric rise in popularity, with over 50% of Venture Studios launching in the last six years, as entrepreneurs and business owners opt for Venture Studio partnerships to support their businesses' first steps of life or digital transformation.
Compared to VCs and accelerators, Europe has dominated the uplift in Venture Studio activity, with the majority of Venture Studio's headquartered in the region.
A Venture Studio partnership has become a popular option for early-stage companies in the recent business and funding climate, explained by entrepreneurs seeking assurances that their hard-work will materialise into a successful venture. The global high interest rate, high inflation macroeconomic environment observed globally has shifted investor preference to risk-averse and towards opportunities with well-planned business models and robust profitability projections that can support survival in an economic downturn. Given the extensive concept validation, business model creation and product-market fit testing conducted by Venture Studios over a period longer than Accelerators and Incubators, and the positive impact this has on the probability of a successful outcome, Venture Studio-backed start-ups have grown in popularity as a preferred investment destination for early-stage investors.
MTP's Venture Studio was founded to build, fund, and grow extraordinary digital-enabled businesses throughout their entire lifecycle. Our projects have ranged from incubating concepts, such as Mocono, Mellow Pages and UrProject, implementing commercial strategies and technical infrastructure for start-ups, such as Cheeky Cherub , and delivering digital transformations for established firms, such as Love Velo and Travel Gay . We wrap a suite of services around our portfolio businesses and offer real-world early-stage business creation and funding experience to maximise our clients' chances of success.
How does MTP Venture Studio work?
Where we identify an exploitable market gap, but no attractive investment opportunities, we incubate our own concept internally. Once concept validation is achieved and our rigorous product-market fit qualification satisfied, we plug in relevant subject experts from our network to develop the concept and prepare the venture for funding and MVP development.
We also partner with external pre-Seed to Series A businesses to provide entrepreneurs and business owners with the toolkit to nurture their venture into a real-world, disruptive, and scalable new tech-led company or strategic pivot.
"Our iterative, experimental and feedback-driven process helps our clients refine their product or service offering to better meet their customers' needs, demands and expectations"
Concept Validation
We work closely with our clients to evaluate the viability of their concepts, gathering thorough market research and feedback from potential customers and relevant stakeholders. Our concept validation process endeavours to kill off concepts unlikely to succeed and recommend strategic pivots, based on our experience building successful ventures, meaning our portfolio businesses limit the risk of wasted resources and investment and are free to focus their efforts on concepts with a higher success potential.

Product-market fit
Product-market fit is critical for business success. A concept with a strong product-market fit will be adopted quickly by the target user, foster strong customer loyalty, win significant market share, generate sustainable revenue streams, and drive growth.
We work closely with our clients to develop a deep understanding of their target customers, their needs, and the surrounding competitive landscape. Our iterative, experimental, and feedback-driven process helps our clients refine their product or service offering to better meet their customers' needs, demands and expectations.
Network Introductions
Networking and connections are critical for the success of any business. As MTP Venture Studio clients, our portfolio businesses have full access to MTP's vetted network of advisors, industry experts and service providers. Our clients leverage these valuable connections to access the right people, resources and knowledge required to make their venture a success. MTP's vetted network introductions saves our clients time, allows them to build valuable relationships, and gain a true competitive edge in the market.

Investment & Fundraise
Harnessing our extensive fundraise experience, we get our portfolio companies mission-ready for fundraise by curating a dossier of critical financial and investment materials contained within a virtual data room. We ensure our client's investment story is palatable to target investors by focussing on the specific investment criteria, metrics and KPIs required by early-stage investors when making informed investment decisions.
MTP commits to concepts and ventures that align with our company values and that we believe in. We are founder-focussed, so it is crucial that we believe in the entrepreneurs vision for their business.
Where appropriate, we make introductions to our global network of relevant angels, VCs, and family offices. We prepare our clients and get them closer to the funding needed to make their venture a success, but it is down to the entrepreneur or business owner to close the deal.
Technical Services
MTP offers a comprehensive suite of tools and technical solutions. Our portfolio businesses gain access to our full technical team of digital architects, engineers, UI/UX designers, and project managers, who are well-versed in the latest technologies, languages, and best practices, to support across ideation and prototyping to development, testing, and deployment. Whether our client requires a web or mobile application, cloud-based solution, or leverage AI and machine learning technologies, we deliver exceptional results.
By working with MTP's technical team, our clients can accelerate their development timelines, reduce costs, and deliver high-quality solutions that meet the demands of their target customers.
Why should my business use MTP Venture Studio?
De-risk the start-up process
Starting a business is risky. Our Venture Studio's proven processes across concept validation, business model refinement and product-market fit optimisation minimises this risk. our clients' businesses launch with a product or service that better meets the specific needs of their target customers and has an improved chance of successful commercialisation and scale.
Expertise delegation
Our team has successfully created and scaled digital-enabled businesses and we offer this experience to our clients to guide their business creation and growth. We have deep domain expertise across funding and technical development, freeing our clients to focus on other core business activities.
"We work closely with our clients to develop a deep understanding of their target customers, their needs, and the surrounding competitive landscape"
Financial support
Funding is critical to starting a business or delivering a digital transformation. Poor business case communication and execution of the fundraise process typically leads to many attractive opportunities being rejected by prospective investors. We ensure that the proposition meets the near-term expectations of our investor network, but also illustrates the significant long-term commercial opportunity and vision for the business. Using this approach, we aim to maximise the probability of successfully raising the capital our clients need to deliver their next phase.
Experienced technical talent
MTP&'s technical team is dedicated to bringing our clients' digital products and services to life. Our portfolio businesses have unlimited access to our technical team but retain full control over the process ensuring that the end product matches their vision. As a long-term technical partner our team retain product knowledge from MVP throughout the infrastructure's lifetime, saving our clients time and energy ahead of future product upgrades, and provide cost-effective technology and business talent that is critical for business success.