How the travel Industry is reinventing itself

---
Technology plays a crucial role in the way we travel. The industry is adapting its business model and transforming the way it operates to meet the increasing expectations of travelers. Darren Burn, Managing Director of Managing Director of two LGBT+ travel businesses - OutOfOffice.com and TravelGay.com - discusses how they use technology to offer an enhanced experience for their customers.
When I left a flourishing career as a journalist at ITN to start my own travel business, I have to admit I went in rather naively. I knew nothing about how the travel industry was run but knew that there was undoubtedly a gap in the market for a business that overcame the barriers that the lucrative LGBT+ niche faced when travelling.
Looking back now, five years later, I recognise that what made our little startup succeed at the beginning was that very naivety. Entering a brand-new industry means you have to look at things differently. The status quo of how things are done and why they are done that way should absolutely be challenged and it's entrepreneurs that drive innovation.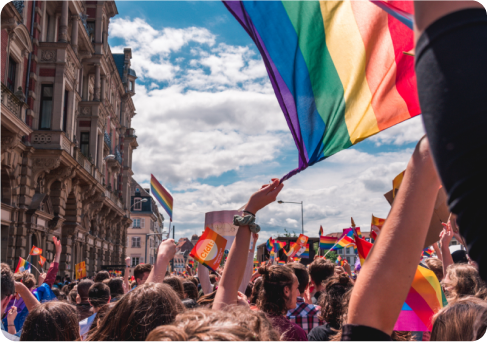 The travel industry is a giant, but its technology has been behind other industries for years. It only takes one look at at airlines' Global Distribution System (GDS) to see how complex flight routing and pricing remains to this day and the number of travel tech businesses that try to tell you their technology for finding the right hotel is far ahead of their competitors is plentiful.
I'm the Managing Director of two LGBT+ travel businesses - OutOfOffice.com, which is a luxury tailor-made operator and TravelGay.com which is the world's most visited LGBT+ travel website with tens of millions of visits each year. When looking for software to run OutOfOffice.com, I looked at every off-the-shelf platform out there to help my team build beautiful quotes and bespoke itineraries. Not one of them ticked every box. So we built our own. By outsourcing development but using an open source tool like Zoho Creator, we were able to build a fully-fledged internal booking system that we've been able to customise as we grow - and without the prohibitive development or licence fees that come with most off-the-shelf systems.

Then on the TravelGay.com side of the business, we're doing our own innovation. We acquired the site two years ago and were particularly impressed by its organic traffic. With nearly 50 million page views a year, the site is an SEO powerhouse. We've since redesigned the business and have ambitious plans over the next few years to grow in to multiple revenue streams, both B2C and B2B, as well as building an app to ensure that we cover all four corners of the globe.
What started off as a directory for gay bars, clubs and friendly hotels is fast becoming the world's largest LGBT+ travel community, with soon to launch profiles, chat functionality and our very own booking engine to enable us to sell hotel inventory to our visitors rather than passing them over to affiliate partners.

We're proud that, to date, the business has built a footprint in the market which would be hard to replicate and with that first mover advantage, we plan to capitalise on that in the coming years to really accelerate our growth, rearchitect the site in modern coding languages and continue to scale into even more revenue streams.