Pakistan: a start-up hub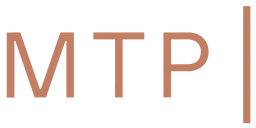 ---
USD 375mn was invested in the Pakistan start-up ecosystem across seventy-five deals in 2021. Our analyst team explore the market.
Flanked by economic powerhouses such as China, India and the Middle East, Pakistan is a geographical hot spot when it comes to global political and economic interests. Pakistan has historically been a cradle of civilization with a rich blend of ethnicities. Owing to its proximity to the Himalayan mountain range, and abundance of culture and heritage, Pakistani tourism is a growing industry.
What makes the opportunity in Pakistan so interesting, however, is its young, urbanised and tech-savvy middle-class population. Those under the age of twenty five account for approximately 60% of the population and Pakistan's Millennial and Gen-Z population is larger than both of the UK and France's total populations combined.
Pakistan is a growing tech hub, with highspeed broadband connectivity and an acute awareness of various nascent tech trends, such as cryptocurrencies and NFTs.
The country has 189 million cellular subscribers and 110 million broadband internet users. Of the thirty-four million mobile phones demanded annually across Pakistan, 41% are smartphones. With 5G services ready for rollout across the country and favourable policy in the pipeline, it is expected that demand for smart phones will continue to grow. From e-Commerce to digital wallets, telemedicine to remote education,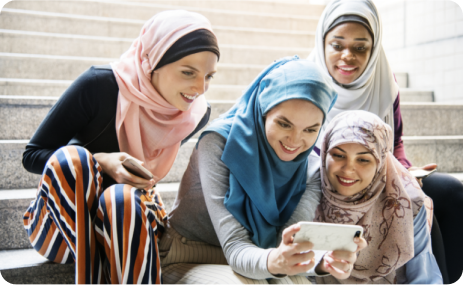 the scale of smart phone penetration and internet access across Pakistan illustrates the market opportunity for digital services and enablement solutions.
Presently, the untapped and underserved digital market in Pakistan is bigger than other regional markets. Analysts anticipate that the growth Pakistan is poised to commence will be similar to the earlier journeys that India and others in the MENA and APAC region experienced in the last twenty years. It is for these reasons that Pakistan's digital start-up ecosystem is already thriving.
Before delving into the sector opportunities, it is important to understand Pakistan's macro environment. Unemployment, quality of education and skill development have always been primary concerns for younger Pakistanis. The internet opened up free access to a wider pool of jobs, and younger generations were quick to join the growing tech-freelancing labour markets in favour of their typical day job.
Local currency devaluation further incentivised younger workers to take distributed posts at international companies and earn foreign currency. A new breed of fully trained, yet localised, human capital has emerged and many have since elected to launch their own start-ups. Early VC interest detected the opportunity in Pakistan's e-commerce and logistics spaces, and the injection of capital has since driven further start-up and VC activity.
Consequently, the Pakistan start-up ecosystem continues to solidify.
Pakistan's start-up ecosystem has seen phenomenal growth. Since 2017, Pakistani start-ups have raised over USD 500mn, despite facing several macroeconomic challenges.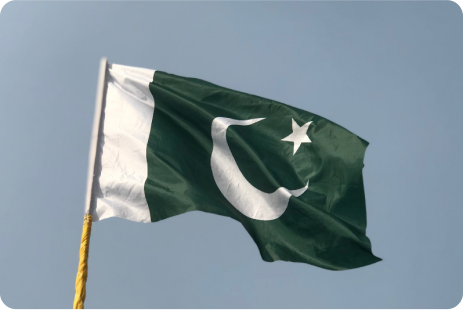 Investment in 2021 reached record heights with more than USD 375mn raised across seventy-five deals, 400% higher than the amount invested across 2020. As can be imagined, foreign investors, such as Kleiner Perkins, Quiet Capital, Global Founders Capital, Liberty City Ventures and Matrix Partners, joined the party, spelling a positive outlook for funding in the Pakistan start-up space.
Underpinned by the growth of internet broadband subscribers to 110 million, e-commerce and logistics remained the most funded tech sectors in 2021, with USD 120mn invested across twenty-six deals. Karachi-based logistics start-up, Truck It In, raised USD 17.5mn in seed funding in early 2022. The founders of Truck It In aim to capitalise on Pakistan's USD 25bn annual road freighting market.
Looking ahead, the biggest problem gripping Pakistan is the persistence of the cash economy. 56% of Pakistan's economy remains undocumented and most businesses are forced to take payments in cash, stunting economic progress. Fintech start-ups, such as Sada Pay, a digital bank that provides modern banking services to unbanked adults across Pakistan, have begun to take advantage of this mammoth market gap. Sada Pay successfully raised USD 7.2mn in Seed funding, contributing to the ca. USD 95mn across 21 deals in 2021. Despite the level of start-up activity, a third of Pakistan's adult population is still undocumented and approximately 150 million Pakistani adults do not have a bank account, illustrating that the problem is far from being fully addressed.
Whilst e-commerce, logistics and FinTech occupy the majority of VC interest, other themes, such as Health Technology (HealthTech), Educational Technology (EdTech) and Agricultural Technology (AgriTech) have shown potential as lucrative sectors.
Serious underfunding and lack of government support has left Pakistan's health and education sectors in dire need of revolution. Both are provided by the private sector, leading to poor quality and unaffordable services, even for the wealthier, urban population. As such, much of Pakistan's rural population are largely neglected. Disruptive start-ups are making inroads in solving Pakistan's education and health crisis and are leveraging technology to revolution their industries and provide seamless SaaS and cloud-based solutions to increase access to affordable healthcare and education. Healthwire, which digitises the operations of healthcare providers across Pakistan, recently raised USD 3.3mn.
Agriculture accounts for roughly one fifth of the Pakistan economy and the majority of the aforementioned undocumented adults work in the agriculture industry. AgriTech start-ups raised ca. USD9mn in 2021, but the true potential of digitization still remains untapped in this segment, presenting a potentially lucrative opportunity for new players.
As is common in the venture game, scalability is the most promising aspect of Pakistan's nascent start-up ecosystem. Given that these solutions are marketed at prices affordable for the wider Pakistan market, they are developed at a fraction of the cost of competitor solutions in Silicon Valley and other global venture hubs. Their supressed costs make the solutions highly scalable on the global stage.
Currently, Pakistani solutions are predominately deployed in the MENA and APAC markets but some have been successfully deployed in Europe and North America. The value proposition of Pakistan-developed solutions, given their competitive pricing, often beats the proposition of more expensive, Western-developed solutions.