Pakistan Investment Opportunity Set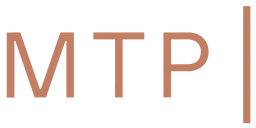 ---
Pakistan is in a phase of exponential growth as a market, driven largely by a boom in tech activity amongst a young population demographic. Our analyst team provide an overview of Pakistan as an investment destination and digital hub.
Pakistan as an investment destination
Whilst Pakistan is not as largely known for offshoring as other emerging economies such as India, Indonesia and Ukraine, it is for this reason that Pakistan is an outstanding choice for software development offshoring.
Pakistan is still considered a developing nation, transitioning from an agriculturally driven economy to an innovation-driven economy. Its internet users represent 27.5% of the population compared to South Asia's average of 42%. Pakistan saw a 4x increase in internet usage from 2010 (8%) to 2020 (22%) and expects an 11% increase from 2020-21.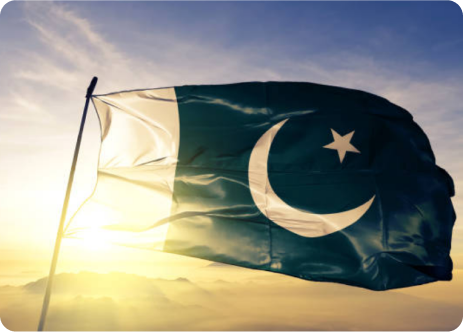 Despite operating in this transition stage of the economy, however, in 2020, The World Bank recognised Pakistan's significant progress in the IT/Digital Space as the second-largest exporter of IT services in South Asia - exporting more than USD 1 billion in software development services (53% of its IT sector). This represented a 10.8% CAGR from its 2010 export value of USD 433 million. In addition, socio-cultural conditions in the country contribute to the Pew Research Centre regarding Pakistan as the most reliable labour force with (81%) of its labour force believing in hard work – as compared to other software development offshoring countries such as India (67%) and Mexico (65%).
As the country continues to transition into an innovation-driven economy, its workforce and prominence in software development offshoring are likely to develop. There is a strong emphasis on the facilitation of the IT industry and technology education in Pakistan.
The Pakistani government has shown their dedication towards creating a facilitative environment for the IT industry to thrive. Pakistan has dedicated 32% (USD 26.4 million) of its development expenditure budget to Science and Technology. The minister of Science and Technology has announced plans for Science and Technology zones in Lahore. Business laws and regulations reflect these convictions, providing special incentives and concessions for the tech industry in Karachi and Islamabad. As compared to its software development offshoring peers such as India, Indonesia and Ukraine, Pakistan's actions towards providing a facilitative environment by proactively working towards stronger intellectual property regulations have earned the recognition of the US Trade Representative, being moved into the "Watch List" from the "Priority Watch List" in 2017. Public awareness, capacity building and training programs have promoted IP protection and enforcement in Pakistan. Specialised IP tribunals have been established in Lahore, Islamabad and Karachi, with plans to establish tribunals in Peshawar and Quetta.
With the rapid transition from an agriculturally driven economy to an innovation-driven one, education and the upskilling of the labour force is imperative to Pakistan's government. Google and Pakistan's IT ministry have partnered to teach children from 9-15 years of age IT and coding skills. A new Research and Innovation lab has been launched at NUST, and 20,000 IT and engineering graduates are introduced into the labour force every year.
These factors help provide an environment in which quality is ensured in the short run, with comparatively more substantial IP regulations and developments assisting in protecting software development exported to the nation. In the long run, Pakistan's labour force quality will likely be scaled with its ongoing emphasis on upskilling. Pakistan's location and population make it conducive to international business. It is the third largest English-speaking country, with 57.3% of its population possessing literacy in English11; this allows for the ease of cross-cultural collaboration. Its geographic location in the heart of South Asia means that it is easily accessible for both Asian and European countries – with 66% of the world's population within a four-hour flight of the country. There is only a four-hour time difference between the UK and Pakistan, ensuring that communication between teams in both nations is convenient - further encouraging collaboration across borders.