MTP x Venture Up: Building Bespoke Technical Teams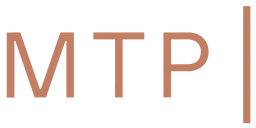 ---
MTP sat down with Jake Whittall, Co-Founder of Venture Up, to explore the state of tech talent and the rise in popularity of offshore technical teams. Venture Up bridges the world of tech and talent, connecting their clients with UK and nearshore technical resource at all experience levels. Venture Up work with their clients to identify talent that will deliver the required knowledge, expertise and experience to support growth.
MTP Expert Insights: Jake Whittall, Co-Founder of Venture Up
Given the rapidly increasing salary expectations of UK-based engineers and developers, how can early-stage companies continue to build cost-effective MVPs?
Development can be outsourced to international software houses or consultancies; however, these costs can increase depending on the team that is selected. A potentially lower cost option is to utilise an international dev team or separate contractor in direct conjunction with your UK-based technical leadership.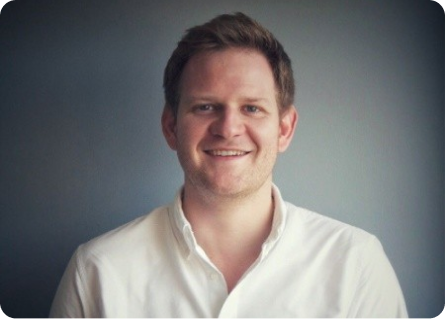 How has the Russo-Ukrainian War impacted the UK domestic, nearshore and offshore software development ecosystem?
We have observed a slowdown in the conflict's impact, but its effects are dual faceted. It has affected both nearshore Ukrainian and Russian talent:
The impact to Ukrainian talent was predominately logistical. The loss of habitation and access to internet were central issues influencing successful project delivery. Many developers moved internationally, which disrupted employment and projects. Most UK and European clients are willing to work with those Ukrainian candidates that are still based in Ukraine, so long as they are safe and able to do so. In some cases, we've had candidates stop working to fight on the frontline.
Russian talent has been blacklisted by a lot of European companies, which is primarily in opposition to Russia's hostility. Further, Russia's exile from the Swift payment system has made paying Russian candidates nearly impossible. Moving forward, our clients are wary of the impact that further sanctions imposed by the international community would have on newly established contractor relationships and are cognisant of the risk of being accused of supporting the war effort by paying Russian contractors.
Have you detected a shift of demand away from UK resource towards offshore teams?
In part, yes. Those who have established UK tech teams don't appear to be looking to replace those with offshore services. However, the companies that have used offshore talent to build their MVP and product and are happy to continue. There are attractive elements to building offshore teams, such as costs; however, local contracts/employment laws and staff payroll must be considered.
Meta and Twitter have recently laid off huge swathes of their staff? What happens to them? How will this impact tech talent?
We have observed that both those made redundant and those still in their positions, although feeling uncertain about their future, are currently on the market looking for new positions. Demand for Tier 1 tech company candidates, such as ex-Meta and Twitter staff, will always be high, especially by smaller companies who may not be the candidates' 'first choice'.
The impact across the industry will be widespread. Industry-wide salaries/packages will be impacted, given that Tier 1 candidates are generally paid >20% higher than their peers in SMEs. Further, a greater number of high calibre candidates will be searching for limited live positions; although the rapid increase in availability of talent will be temporary as the surge of candidates tails off.
I expect to see a number of these candidates starting their own companies; either consultancies or MVPing their own products, as this is relatively common with people leaving MAANG companies.
Has there been a preferential shift away from outsourced development towards in-house technical teams?
At certain stages of development, there tends to be a shift. A client of ours is looking to bring a product, that was outsourced to Poland, in-house. This shift is in part caused by the demand for direct ownership and influence over the development, but also because of legislative changes within the Medical Device industry. Generally our clients see outsourced development as a cost-effective method to achieve rapid delivery of a new product, but not to develop new features for a mature product. At this point, an in-house, controlled team with product knowledge is preferred.
Is there a shortage of high quality, experienced UK tech talent?
Yes. There always has been a shortage, but, over time, it has become more evident and a greater issue for the UK. Software engineering, especially web development, seems to have a fair balance of talent and candidates coming through at the junior end.
There is a shortage of senior talent and developers in more specialist fields, such as Quant Development & Data Science/Machine Learning. When these resources do become available, they are in high demand and are snapped up quickly. We believe that hiring at a junior level and offering development and upskilling programmes internally would be a great way to address this challenge.