Market Analysis: Education Technology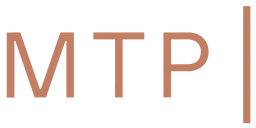 ---
01. Tailwinds
02. Headwinds
03. Market Activity
04. MTP House View
05. MTP House View
With the worst of the pandemic behind us, the EdTech market emerges as a rare winner, projected to be worth $404bn by 2025. Our analyst team has reviewed the investment opportunity.
01. Tailwinds
Whilst many stalwart industries experienced huge contractions throughout the pandemic, the Education Technology (EdTech) industry is emerging as a rare winner. Worldwide study-from-home restrictions forced education providers to teach online and exposed various flaws in the existing distributed learning infrastructure. As educators demanded improved technology, investment interest exploded, with over USD 10bn injected in the space in 1H 2021 alone.
As of 2019, the Global EdTech market was worth USD 163.2bn annually and is projected to grow at CAGR 16.3% to USD 404bn by 2025. The UK EdTech market was valued at GBP 3.5bn as of early 2021, with UK EdTech exports growing 71% from GBP 170mn pre-pandemic to a projected GBP 292mn by FY21. Similarly, on an annual basis, the UK is the chosen destination for 41% of all foreign direct investment into the European EdTech industry, further illustrating the UK as an EdTech hub.
The development of improved mobile technology and expansion in consumer demand for personalised, convenient learning meant that analysts had already projected robust growth rates for the EdTech space pre-pandemic.
For example, although catalysed by COVID-19, a sustained trend in use of online learning programmes can be observed in recent years, with 13% of British people using an online course in 2020 – 7% higher than in 2010 – and equating to ca. 8.7mn people.
The growth of the impact investment space, particularly concentrated in the UK, has spelt positivity for the EdTech space. With EdTech, investors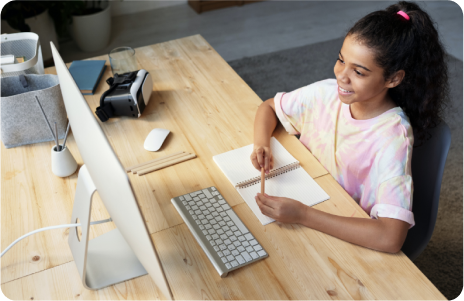 have the opportunity to join an exciting industry with robust growth projections, whilst also providing capital to companies looking to widen the availability and quality of education.
02. Headwinds
Despite the aforementioned market tailwinds, EdTech firms face a monetization hurdle. To acquire market share, many offer freemium models, whereby the user is provided a free, limited service and encouraged to upgrade to the premium, full-product platform. Long sales cycles, however, make conversion difficult. Low subscription revenues are often balanced by advertising revenues, meaning the services are interrupted by adverts, taking away from the user experience.
The gradual removal of all government restrictions and reintroduction of full-time inperson teaching, felt especially across higher education, will naturally reduce the need for technologies that facilitate and support distributed learning. Therefore, the EdTech sector may see a retraction from the peak-pandemic investment levels seen in 1H 2021.
That said, whilst on-premise educational institutions may go back to full-time inperson teaching, the pandemic has resulted in a growing acceptance of online learning in public opinion. Similar to employers altering their requirements to satisfy their workforces, EdTech businesses need to pivot their services to target those who have grown to enjoy the flexibility of learning-from-home.

03. Market Activity
As was mentioned above, the EdTech space is hot at present. USD 10bn of VC dollar was invested into the global EdTech market through 568 funding rounds in 1H 2021, up over 450% from USD 1.7 billion in FY2019. It is projected that USD 87bn will be injected into the global EdTech space over the next decade.
From a domestic standpoint, the UK EdTech market saw USD 205mn in investment in 2020, a contraction from USD 468mn in 2019, likely explained by a pullback by investors amid the pandemic's uncertainty. The EdTech space has seen a large change in regional mix, rooted in China's regulatory crackdown on foreign EdTech. As a result, the UK now attracts c.41% of all investment in Europe.
04. MTP House View
We appreciate there is obvious value in education technology hardware, such as interactive whiteboards in classrooms. We see the underlying value in EdTech software or applications, which are hosted on users' personal laptops, mobiles and tablets, supported by the growing consumer preference for products that are convenient to use remotely. Services such as Duolingo and Memrise, which offer consumers a gamified experience to learn foreign languages on their mobile phones, have enjoyed large success in recent years, recognising USD 247mn and USD 11mn in annual revenues respectively.
05. Key Public Comparable
Based on the key public EdTech companies, the EdTech market operates at a 2.7x median EV to sales valuation multiple. When combined with other operators within the education sector, the blended median EV to sales multiple of education technology with adjacent industries was 2.3x.