Fintech: the emergence of B2B innovation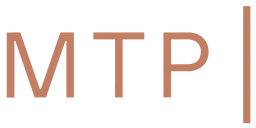 ---
MTP sat down with Simon Tobelem, founder of Realis Finance, to discuss the emergence of B2B Fintech solution. MTP is supporting Simon, an experienced banker driven to improve the corporate banking experience, in the delivery of a world-class digital corporate Fintech solution.
What is Realis Finance?
Realis is an innovative B2B Fintech application providing global digital corporate banking and wealth management solutions to HNWs and SMEs both as an operator but also as a white-label solution targeting financial institutions to support OPEX reduction.
Realis aggregates dedicated core banking, client onboarding, transaction monitoring, payment rails and wealth management solutions to create a world-class application that meets market demand for Fintech innovation within the corporate banking sphere.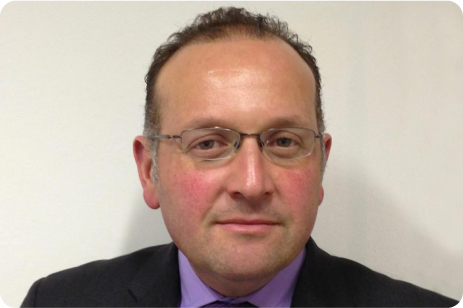 "Realis provides a tailored, simplified and transparent experience to our corporate clients"
Why has digital corporate banking (B2B) innovation lagged so significantly behind the retail (B2C) Fintech space?
Fintech and digital banking's initial momentum has been predominately B2C focussed. Realis offers an alternative to the obsolete monolithic banks and brings affordable and quicker banking services to SME corporate clients and HNWs.
Recent Fintech innovation has focussed on bringing simpler and cheaper B2C solutions to retail banking customers by providing ease of access and simple UI/UX. Given the focus on simplicity, these B2C platforms are unsuitable for clients with complex or elaborate banking needs.
Despite the proliferation of retail Fintech solution, the gap between B2B and B2C has not been addressed. The persistence of this gap is multi-faceted. First, the objective of nascent Fintech players was mass marketability and clientele, achievable only in the B2C stream. Second, complex client requirements and regulations made it difficult for entrepreneurs without banking experience to successfully create and scale complex corporate banking Fintech solution. Third, those with the necessary corporate banking experience were still operating in the traditional banking sector and, as such, were not concerned with or aware of the pain points experienced by their corporate clients. Corporate banking remained profitable, so innovation was deprioritised.

Has the gap between retail and corporate banking innovation begun to close?
Yes the gap has begun to close. The Fintech market has become saturated with multiple B2C solutions, moving investor interest towards the B2B opportunity, supporting B2B-focussed Fintech entrepreneurial activity. Further, the Fintech sector has matured and, as a result, the digital opportunity is drawing bankers away from the traditional sector, meaning those with the necessary banking experience are able to make their B2B Fintech ventures a success.
The proliferation of retail Fintech solution has exposed flaws in the profitability and robustness of the B2C business model. Revolut, for example, is one of the largest Fintech companies in the world but has struggled to achieve profitability. Competitors, such as Monzo, have pivoted to provide complex banking and lending solutions in an effort to evolve their business model and boost profitability.
Recent macroeconomic events have shifted investor preference towards robust business models and profitability. Companies without sustainable revenue and profit streams are struggling to successfully raise funds in today's market threatening their ability to remain operational.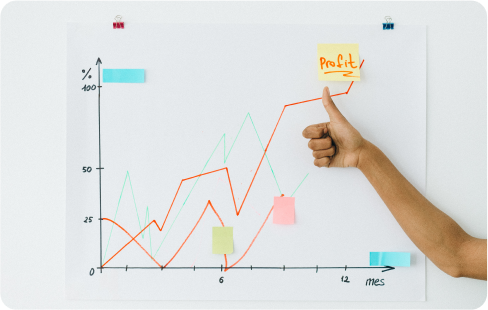 Realis' founding principle is that due to our high-value clients and products, it is only possible to build robust Fintech revenue and profit streams when there is a significant corporate banking component.
Other financial institutions have unveiled proprietary digital banking solutions. Does this threaten Realis?
In an effort to improve their corporate and HNW client experience, various leading banks, such as Goldman Sachs, are building credible digital corporate banking solutions.
These banks, however, typically target large corporate clients. As such, there remains little digital infrastructure to provide efficient digital banking solutions to SMEs. Realis aims to resolve this problem and exploit the SME market gap.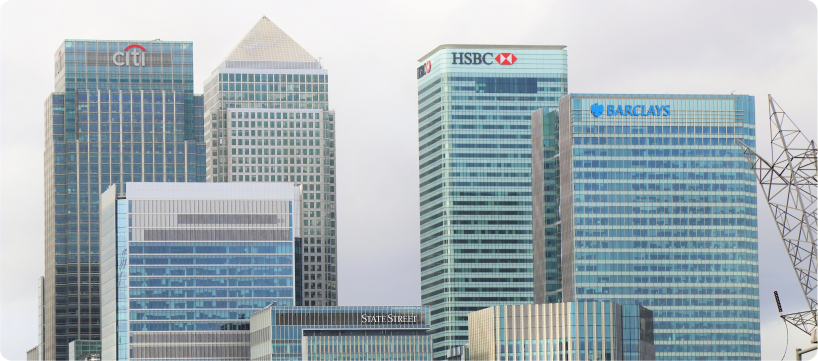 What banking pain points does Realis alleviate for its corporate clients?
Realis provides a tailored, simplified, and transparent experience to our corporate clients to alleviate the following pain points:
Opening a company bank account is a complex and slow process
Corporates have limited account control compared to retail Fintech solution
Corporates are reliant on their allocated banker to access banking products
Additionally, since 2008 there has been a contraction in international banking. This contraction comes in line with the continued growth of the globalised economy. Successful growth-stage companies should expect to benefit from accessible banking services to support territorial expansion. Instead, corporates often encounter resistance from in-country banks, based on varying risk appetites and miscomprehension of companies' products or services, making the international bank account creation process an arduous task. Realis will support our clients' international expansion with seamless account creation and control.
"Realis is delivering a world-class solution to satisfy the nascent market demand"
Realis offers a white label solution?
The market is now waking up to the need for a digital corporate banking solution, but most banks have already invested heavily into retail digital banking infrastructure. Most are reluctant to reinvest in proprietary corporate banking solutions, given that tech investments deployed to date are yet to provide meaningful returns. Existing Fintech solution have been acquired to limit wastage; however, the demand for digital corporate banking solutions vastly outstrips the supply of B2B Fintech solution available for acquisition.
Realis' white label modular package solution contains the necessary corporate banking products to save financial institutions the cost and time associated with building a proprietary solution or acquiring an existing operator.
Has the pandemic accelerated digital innovation in the corporate banking space?
The pandemic has expedited digital transformation across all global industries, but it has clearly accelerated the need for digital corporate banking solutions. The pandemic's impact on bank account creation is the most basic example of this. Business owners were unable to travel when opening bank accounts in new territories, meaning in locations such as Singapore, where a Company Director's attendance is required, it was not possible.

Further, due to work from home policies, corporates were unable to communicate as easily with their bankers and, as such, had limited control over their company's banking activities. This frustration has sparked demand for a solution that simplifies the corporate banking process and provides greater control and transparency to corporate clients.
The COVID pandemic made a streamlined, accessible, and transparent digital corporate banking solution an absolute necessity. Realis is delivering a world-class solution to satisfy the nascent market demand.