Expert Insights: Milk & Amber's take on UK Cannabis
---
MTP partnered with Milk & Amber, the UK's top cannabis marketing authority and thought-leaders, to provide a comprehensive overview of the UK cannabis market opportunity. With legislative reform on the horizon, there is a significant opportunity for first-movers to secure a dominant market share ahead of eventual recreational legalisation in the UK.
The Speed of Weed: Cannabis is Moving Fast in the UK.
With cannabis now legal in many parts of the world, it seems the UK is poised to follow suit. Attitudes towards the plant are rapidly changing, as archaic views start to dissipate, and public opinion is changing in the face of encouraging evidence. A recent YouGov poll showed an increase in public support for recreational cannabis legalisation from 48% in 2019 to 53% in 2021. 18-24 year olds led the way, reaching 71% in support. From novices to cannasseurs, the long-established community is growing quickly as stigmas fade and societal acceptance increases.
Cannabis policing costs the UK government – £300m is spent annually across England and Wales on cannabis-related law enforcement. Further, the meteoric success of Dispenseroo, a cannabis delivery platform operating on the open web, would have generated millions in tax revenue for the UK in a fully-regulated environment. As the lucrative financial benefits of legalisation for the
the UK government become obvious, the cannabis opportunity is hard to ignore. It's an undeniable fact that cannabis is medicinally beneficial; proven to be effective in managing epilepsy, pain, mental health problems and a myriad of other conditions.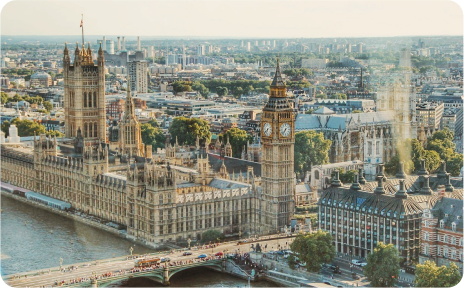 Although cannabis is still seen as a 'last resort' by NHS doctors, medical cannabis was made available on prescription in the UK in 2018, a major breakthrough for patients in need of more effective treatments. Medical cannabis users are one part of a large and thriving UK cannabis community, encompassing people from all backgrounds.

Out In The Cold: The UK Cannabis Community Has No Digital Home
Some UK consumers head to sites like Leafly.com for information on cultivars, but being US-based, the content is unreliable. A cultivar in the US doesn't necessarily equate to a cultivar of the same name in the UK; varying cultivation techniques, mis-labelling, and cross-contamination during the breeding process can create problems.
There's also the reality of the difference between growing in a regulated professional setting, versus the challenges of the UK's illicit market. Applicable information for US users may be unreliable for UK users looking to understand their chosen cultivars, effects, and find user reviews. Consumers are well aware of this, but have no alternative. Enter Mellow Pages.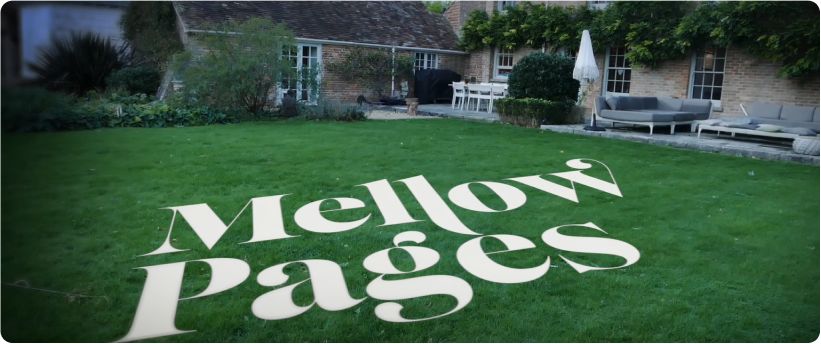 It's Time to Mellow
Mellow Pages provides an online bible of knowledge on hundreds of cultivars, constantly expanding, researched by UK experts and supported by user reviews. Mellow Pages understands the community and what they're looking for; British consumers can find everything they need to know about cannabis in one place, clearly written and easily accessible.
All of us have an endo-cannabinoid that is as unique as a fingerprint, and due to this, what works for one person may not work for another. Cannabis is a complex plant, and Mellow Pages helps users pinpoint which cultivars suit their specific needs. The advanced search feature separates cultivars out into indica, sativa or hybrid, THC content and terpene profile. Users can further filter results based on aroma, effects, taste and more. Whatever you want to achieve – you can find the most suitable cultivar in seconds.
Whether you want to understand the complexities behind a specific cultivar or are entirely new to cannabis, the site provides a home for the community and offers insight to the canna-curious. The community review system creates a hub of knowledge where users can share their unique experiences, learn more about what works for them, and join the conversation. Promoting safe and informed usage as a priority, 'knowledge is power' rings true.
The Future is Bright, The Future is Green
The UK cannabis market offers huge untapped potential. Legalisation is estimated to arrive within the next five years, and as such there's never been a better time to get involved.
The idiosyncrasies of each country's cannabis community varies as much from country to country as cultivars differ from one another. The UK cannabis community is truly close to so many people's hearts and they have a genuine appetite to pave the way for their own future. Having a unique identity separate from the US and other markets, consumers are looking for places that understand, represent and celebrate British cannabis culture. Mellow Pages provides that home.
Moving now to secure an early market share ahead of legalisation and being prepared for the commercial opportunity is essential for businesses looking to be in a prime position at the point of legalisation. The UK market is evidently ripe for disruption, but with legalisation on the horizon, there's no way of knowing how long these market gaps will remain open.
Providing content that cannot be found anywhere else, Mellow Pages has put their cards on the table and is ready to take on the UK cannabis market. The future is coming - are you ready for it?